Social Media Marketing

Social Media Marketing will communicate your brand message to potential customers where they are the most – on their Facebook feed. We know what it takes to drive leads and customer acquisition consistently. From design to implementation to analytics, we have the expertise to manage your campaigns.
We can create highly-targeted campaigns for specific products, or create more broad campaigns designed to increase your reach. Our team can help you meet your goals by increasing social interactions with people in the market for your product.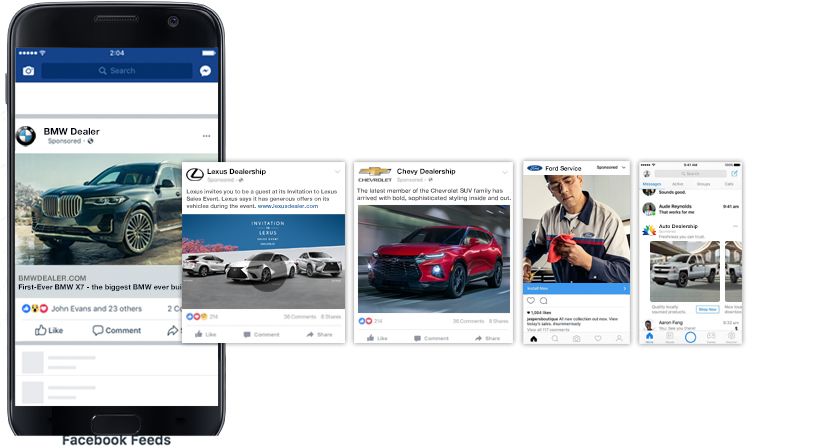 SMM FEATURES
An optimized Facebook ad can have an important effect on your site's traffic and the success of your marketing campaign. As Facebook offers the most data and most targeted ads for potential customers, you are able to focus in on the people that are most likely to click through to see your product.


TARGET YOUR EXACT AUDIENCE

You can advertise to people by age, interests, behavior, and location.
INCREASE TRAFFIC TO YOUR WEBSITE

Run a click campaign to your target audience and send them to your website.
COST EFFECTIVE ADVERTISING

Return on investment with SMM is typically higher than any other advertising method.
BUILD BRAND AWARENESS

Facebook users check their page several times per day, giving your target audience continual exposure to your ads.
Reporting
You will receive a detailed monthly report highlighting all the metrics you need to know.
We supply you with the data you need to make effective marketing decisions – campaign performance, analytics, visitor behavior statistics, and more. Quickly determine the engagement and ROI for all of your campaigns with our easy-to-read reporting.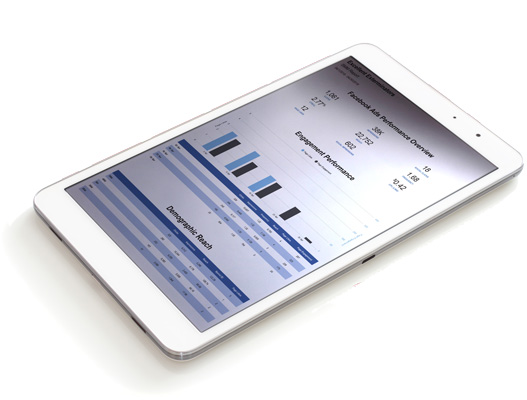 We offer three types of targeted strategies,
each structured to meet a variety of your needs.
Let us develop the right one for you – contact us today!