Dynamic Visitor Promotion - DVP
Are you spending thousands of dollars each month to drive traffic to your website, only to have a small percentage of visitors convert into sales opportunities?
DVP allows you to maximize your ROI by capturing additional conversions without having to invest more money to generate additional traffic - convert the visitors you already have!


DVP Features
Marketing is evolving - you need to think outside the box and engage visitors in a non-intrusive way during their organic use of your website. Use data to your advantage and zero in on your target visitors to convert lower funnel shoppers.


LIMELIGHT

Take control and show the cars you want the customers to see with Limelight.
SMART LIST

Target your aged or troubled units with a special promotion using Smart List.
INFUSION

Use Infusion to add buttons, messages, whatever you want on any page.
PAGE VIEW

Activate Page View based on the number of pages viewed in a category.
TIME BASED

Show messages triggered by time on a specific page with Time Based.
EXIT INTENT

Use Exit Intent as your online T.O. before they leave your digital showroom.
LANGUAGE DETECTION

Recognizing your online customers and providing content to them in their language of preference will increase your conversion rate.
CLICK 2 TEXT™

We can text provision all business lines and market Tracking Numbers. Your dealership can start receiving text over the numbers you have right now!
SCROLL DETECTION

Stop the mindless scrolling and ask them what they want with Scroll Detection.
SHOWROOM INCENTIVIZER

Encourage an in-store visit with an Amazon gift card or Resort vacation
AD COMPANION

Show targeted offers based on their referral source with Ad Companion.
TOOL TIP

Show factory offers as your visitors mouse over targeted units with Tool Tip.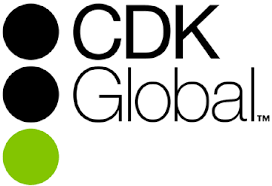 Fully Integrated
with the CDK Global Partner Program
Dealerwebb Services is a CDK Global Partner Program member. Every CDK dealer has a chance to turn their browsers into buyers.
Dealerlytics®
Now that you're using DVP to offer customized messages to your visitors, how can you gauge their effectiveness?
The answer is Dealerlytics®, our real-time analytics and reporting service that tracks how online users engage with your offers. We supply you with the data you need about your campaigns to make effective marketing decisions - campaign performance, analytics, visitor behavior statistics and more.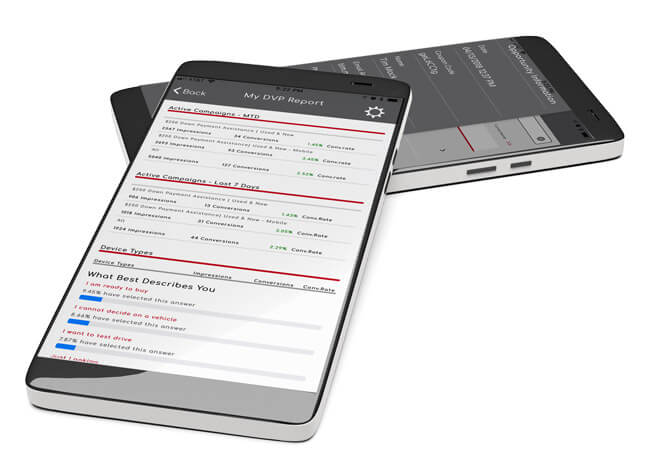 Use our convenient app available in the iTunes and Google Play Store to monitor your campaigns, gift card redemptions and reports.
DVP is simple and easy to get started. We offer four targeted strategies – each structured to meet a variety of needs.
Let us help you capture more opportunities - call us today!