Google My Business Optimization Tips For Dealerships
September 19, 2019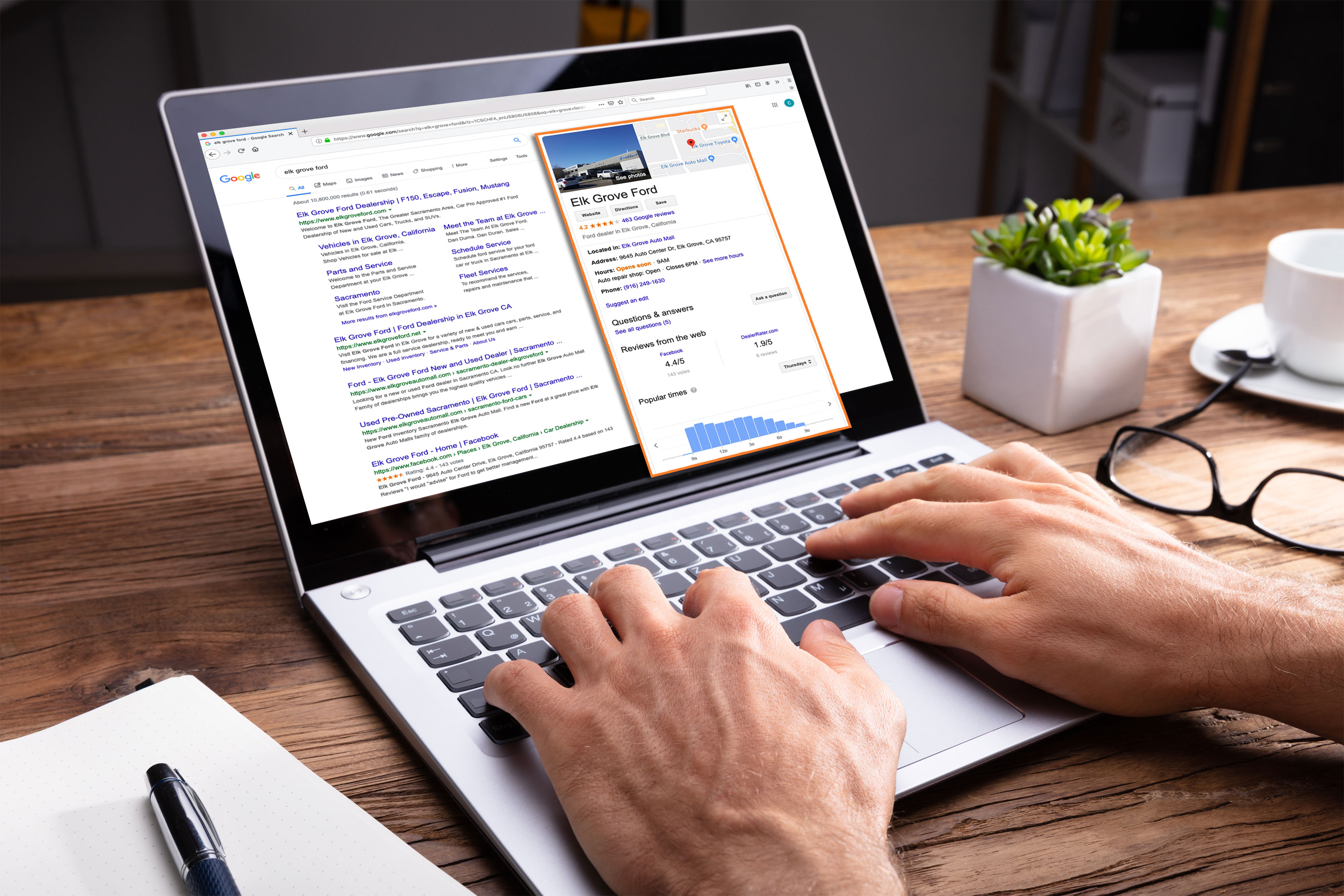 The all-important Google My Business (GMB) listing. The quality and accuracy of your GMB listing is instrumental not just for you to rank in the map pack, but also so consumers can get relevant information about your dealership. An optimized GMB listing will result in more internet traffic to your website and more foot traffic to your showroom floor. So how do you optimize your dealership's GMB listing?
Claim Your Listing
One of the very first things you need to do is obviously claim your GMB listing if you haven't done so already, as you can't make changes to it and optimize it without first claiming it. You should also zoom into your location on the map itself. As of early 2018, Google rolled out what people have called "phantom listings." These are listing created by Google for departments within your dealership, such as your service and your parts departments. While you can't create these phantom listings on your own nor can you put in a request for Google to create these for you, you can and should claim the ones that have been created. Each phantom listing will have to be claimed individually. Claiming them is the best way to ensure that there is no erroneous information for your business.
Name, Address, & Phone Number (NAP)
Your name, address, and phone number is the most important aspect of your GMB listing. You have to make sure that your NAP information is accurate. That being said, you also have to ensure that it matches your NAP information on other citation sources, as Google cross-references your information to check for consistency. Inconsistent information results in lower rankings. Make sure the map marker is also in the correct position as that affects where customer's GPS directs them. After all, you wouldn't want them to accidentally drive by your dealership and end up at your competitors'.
Images
High-quality pictures are a great way for potential customers to get acquainted with your dealership. In fact, studies have shown that dealerships with attractive, high-quality photos on their GMB get more clicks and more requests for driving information than listings with no images or with low-quality images. To shine your dealership in the best light, both literally and metaphorically, you may want to consider hiring a professional photographer. A few good shots could make all of the difference between a positive first impression and a negative one.
Add Posts
Nearing the bottom of your listing, or even your competitors' listings, you may have seen a section that says "Updates from xxxxxx" or it has what resembles blog posts. Posting frequently and consistently on your GMB is a great way to add more context to your GMB and gives users a chance to learn a little more about you at a glance. You can use this feature to make announcements, such as an incredible new vehicle specials or even a new model year that just made it onto your lot. You can also add links to recent blog posts. By adding context, you add more value to the consumer, making them that much more likely to choose your dealership over a competitors'.
For help with your Google My Business (GMB) listing or any other local search engine optimizations, reach out to the experts at Dealerwebb. With our years of experience in both the automotive industry and the auto marketing industry, we know how to craft a local SEO strategy that will get you more organic traffic to your site and ultimately more conversions. Call us today to learn more about what we can do for you!