How Do PPC & SEO Work Together
October 24, 2019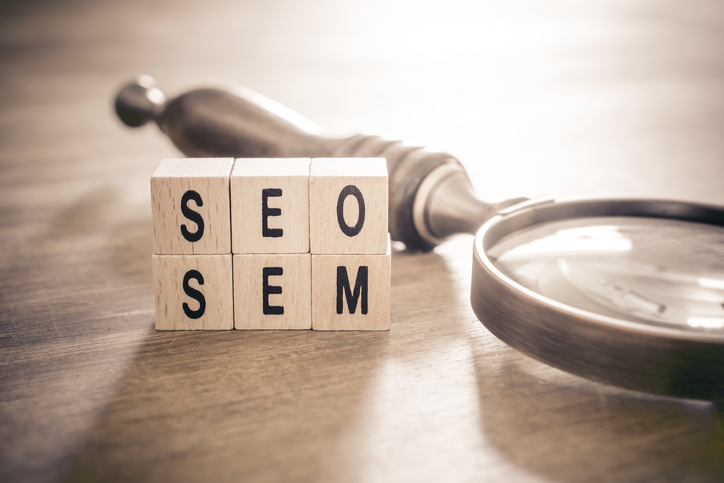 While people often talk about how SEM (Search Engine Marketing, often referred to as PPC or Pay-Per-Click) and how SEO (Search Engine Optimization) can each benefit your dealership individually, very few people seem to talk about how to use both of those strategies together. By now you probably know that SEM typically involves running ads on search engines so you can show at the very top of the search results, above the organic search results. On the other hand, SEO involves optimizing your website to make it look more favorable to users and search engines, to increase your chances of ranking higher in search results. It may initially appear counterintuitive to utilize one strategy if you're already using the other. However, there are ways to use both strategies that will give you compound benefits over time. So, what are some of the benefits of using both PPC and SEO in your digital marketing strategy?
Data Obtained From PPC Can Help Supplement Your SEO Strategy
Keyword and conversion data obtained from your PPC campaigns can be used to optimize your website, and ultimately drive more organic results. For example, at one point during your PPC campaign, you will likely run across a keyword that is very important to your dealership but its CPC is very high and it's not generating the results you want it to generate. Rather, that keyword may actually be hindering the rest of your campaign as it's spending too much of your budget and keeping other, high converting keywords from getting more visibility. In those cases, you could focus your SEO efforts on that high CPC, low conversion keyword. This would ultimately enable you to pause that keyword from your PPC campaign, while still getting visibility for it through your SEO efforts.
Use PPC To Run Tests That You Can Implement In Your SEO Strategy
You can also use your PPC campaign to test out a keyword strategy, before fully committing to following that keyword strategy long-term through SEO. Also, by A/B testing the ad copy in your PPC campaign, you can get actionable results in a relatively short amount of time. You can then use the ad copy with the highest CTRs to better optimize your website pages.
Reach People At All Stages Of The Customer Journey
With SEO & PPC working together, you can reach people at all stages of the customer journey. For example, you can use SEO to reach those at the research phase through your blog posts and FAQ page, for example. You can then utilize a display PPC campaign to retarget those that have already visited your site, driving them further down the marketing funnel into the "consideration" phase. Lastly, you can use search ads to reach those with the intent to buy by targeting searches for specific, intent-driven, long-tail keywords.
These are just a handful of ways in which PPC & SEO can benefit each other. For help with your PPC, SEO, or any other digital marketing needs, reach out to the automotive marketing experts at Dealerwebb Services. We work with you to identify the best marketing solutions for your individual needs and build strong digital marketing campaigns that fit within your budget. Give us a call today to discuss how we can help you meet and exceed your marketing goals!