Should I Host My Video on YouTube for SEO?
October 10, 2019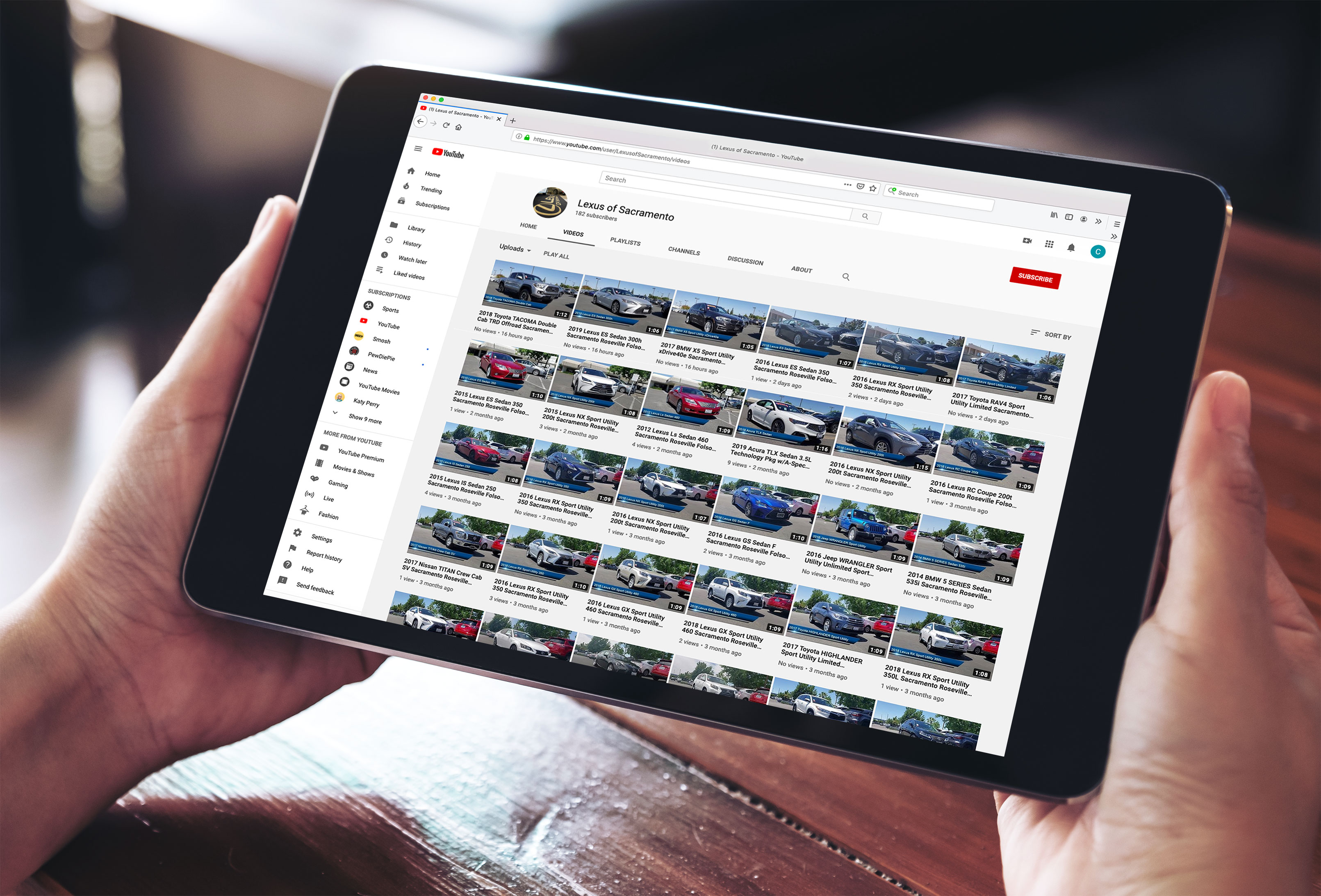 As you may very well know, the longer someone spends on your page reading and/or engaging with your content, the better your page will likely rank for the keyword(s) found on that page. It is largely for that reason that videos are so beneficial from a search engine optimization (SEO) perspective. Videos are easily digestible content that people are much more likely to consume and engage with than text, thereby keeping them on your page for longer and helping your page(s) rank higher. If you are considering adapting your current SEO strategy to incorporate videos, you should know that a key part of leveraging videos for SEO ranking purposes involves selecting the appropriate site to host your videos. At Dealerwebb, we are strong believers that hosting your videos on YouTube provides the most SEO benefits, and we're here to tell you why!
YouTube's Global Reach
Google is undoubtedly the largest search engine in the world. But did you know that YouTube is actually the second largest search engine? YouTube is also the second-highest trafficked site on the internet. It is the largest and most popular video hosting platform, and it's the largest social media network - larger even than Facebook! With over a billion users across the globe, you are sure to have a tremendous global reach by hosting your video on YouTube, making it that much easier to drive a greater quantity of traffic to your site. And the more (engaged) traffic you can drive to your site, the better you will likely rank.
Inbound Links
Inbound backlinks from websites with high domain authority are also incredibly beneficial for SEO ranking purposes. As you would probably expect, YouTube has an extremely high domain authority. Therefore, a direct link to your website from your video on YouTube can have a remarkably positive influence on your search rankings.
User Experience
By hosting your videos on YouTube and embedding them rather than self-hosting and uploading them directly to your website, you provide a much better user experience. For one, the bigger the video and/or the more videos you have directly uploaded on your site, the more bandwidth it takes up on your server. This often leads to slow loading or freezing videos, which provides poor user experience and causes visitors to bounce off the page. However, if you are to host your video on YouTube, you can simply embed the video and circumvent most, if not all, of the issues you'll have with uploaded videos on your site.
It's Free
While most other video hosting platforms require you to pay some form of fee for using their services, YouTube is completely free. Why spend a portion of your marketing budget to host your video on another platform, when YouTube is incredibly reliable, effective, and free?
If you're interested in or looking for an experienced digital marketing agency to help with your SEO strategy, look no further than Dealerwebb Services. Whether it's traditional SEO, local SEO, citation signals, or other tactics, we can help ensure that you are prominently found in the search results for your chosen keywords. With over two decades of experience, Dealerwebb knows exactly what you need in order to get more traffic, more leads, and more sales. Reach out to the SEO experts at Dealerwebb today to discuss how we can help you reach your goals!