Building Your Online Reputation
May 15, 2018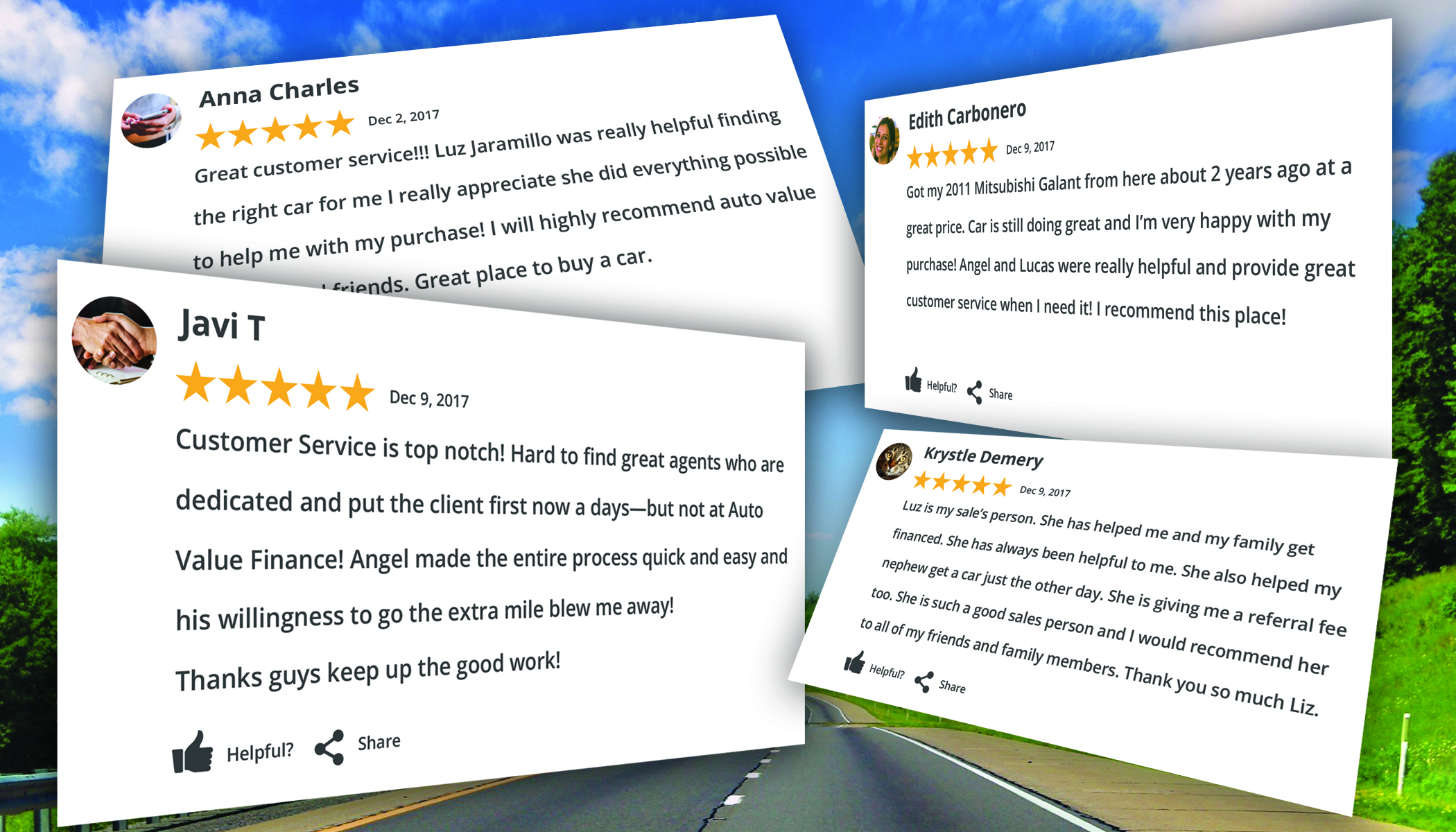 Most car shoppers are three times more likely to buy when a dealership has positive online reviews, and one study suggests that 24% of shoppers consider review sites to be the most helpful factor when it comes to making decisions for purchasing a car.
Dealerships no longer control their reputations just through car advertising and in-person experiences. Potential customers are doing their homework by scouring review sites and the recommendations of friends to find the best dealerships in their area before walking in the door. This means that dealerships must manage their reputations before and after a sale.
A survey from BrightLocal suggests that 84% of customers trust an online review as much as they do a personal recommendation and that 74% of customers say that positive reviews make them trust a business more. Given these statistics, reputation management is a must for your marketing. Here are some tips to help you get started.
Ask for reviews
If you're not asking for reviews after a successful sale, you're missing out on a valuable marketing opportunity. But where should customers leave reviews? The most obvious review sites are Yelp and your Google My Business profile, but there are specialty car dealership review sites that more savvy customers might also turn to. Dealerwebb can build your own custom review site as well, allowing you directly interact with customers and monitor their feedback to build your online reputation.
A little market research will reveal where new customers are reading reviews about you. Encourage more reviews for those sites.
Follow up on reviews
Replying to reviews is a force multiplier for your reputation. A dealership that responds to positive reviews with a thank you message, or negative ones with a solution to the problem, shows that they are interested in more than just the sale.
Make every effort to find all the reviews of your business that you can and write a reply in a conversational, yet professional tone. If you have a negative customer, do not reply to their review in anger. When you write a reply, pretend that your entire customer audience could be watching.
Make your site do the selling
A good review profile will bring customers to your site, but your site has to continue the positive reinforcement. Customers who come to a website want information. They need to easily be able to find important information about your dealership and the cars you offer. The branding across the site needs to be simple and uniform. All of the links, photos, and videos must work.
These are all basic website things, but they contribute a lot to brand perception. Bad brand perception causes a loss in reputation. Don't cause the good will built up by good reviews to be diminished by a bad website.
If you use social media, be social
Social media isn't a requirement for a successful dealership, but it sure can help. However, used wrongly, it can be a source of negative reputation. Customer responses to posts should be treated like reviews and replied to in a similar way. Dealerships must also avoid the trap of using social media for just advertising. Using social media like a billboard is not its purpose.
Share additional material like car articles, explainer videos of cars in your lot, profiles of the employees, and anything else your customers might find interesting. If social media readers wanted to see just a list of ads for cars, they would have turned to the classifieds.
Reputation management is important to raise brand perceptions and it's rather easy to do if you take a little time each day to do it. Start by checking the review sites to see what is already out there about your dealership and go from there.