Does Your Dealership Need Facebook Advertising?
July 10, 2018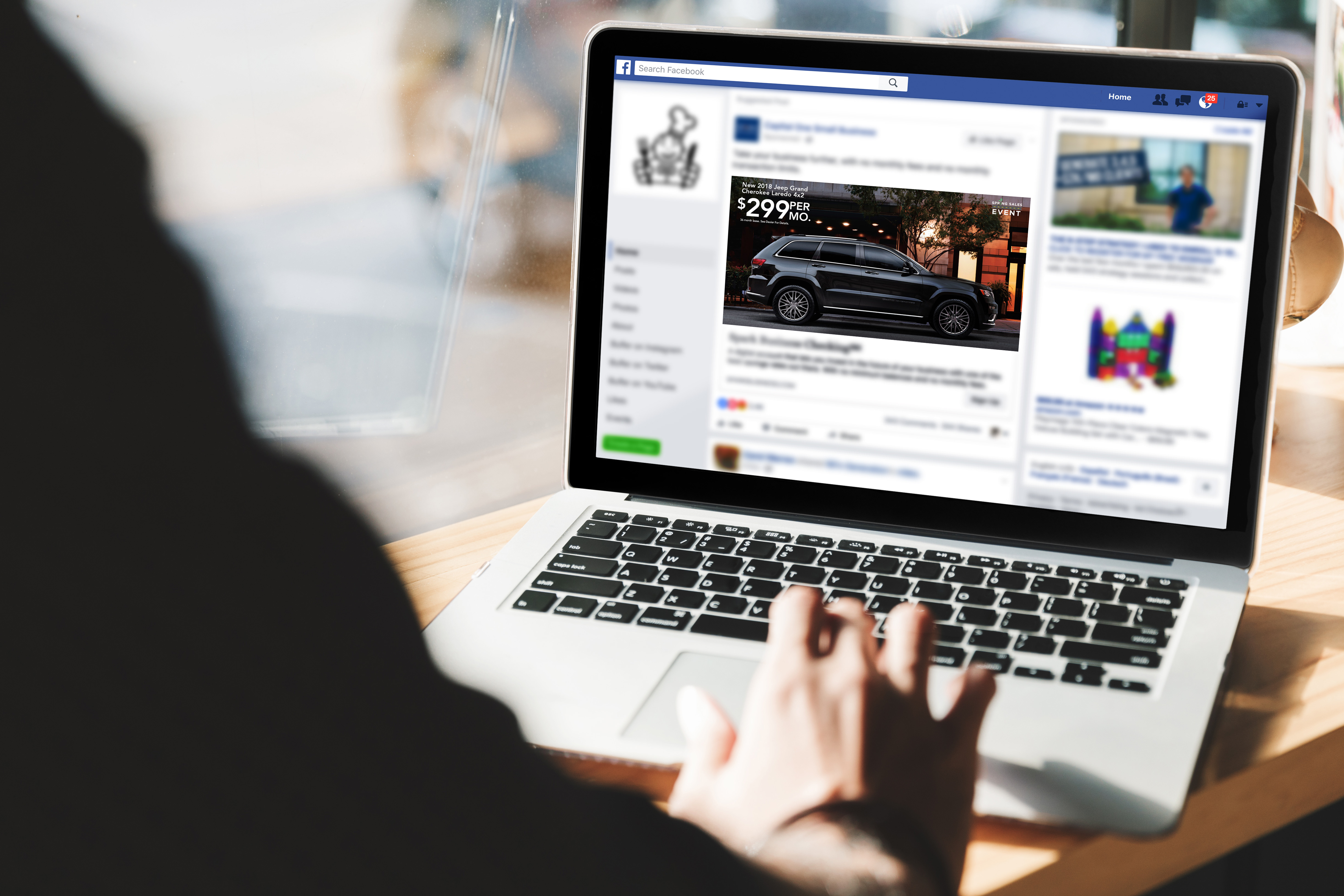 Dealerships have a lot of marketing channels they have to watch. The costs can definitely add up. So adding another one to the pile might give you pause if you're already running a lot of traditional advertising and a website. Why should you put Facebook into the mix?
Dealerships are local businesses. In order for a channel to earn its keep, it needs to target the local community as much as possible. Facebook has billions of users. Can it really target any ads you make to just the right people?
Yes!
Facebook's greatest strength is that they have an incredible amount of demographic and behavioral data about us. They use this information to create the most highly-targeted ad network on the planet. This targeting doesn't just maximize the chances of a conversion but also reduces costs because your ad will get shown to just the right people.
This infographic shows all of the different segments you can create as of 2016 on Facebook's platform. You can target each ad to just the right age, gender, financial, and location data for Facebook's users. You can practically put in your current buyer personas into Facebook and get matches.
But it gets even better. Facebook can also create "lookalike audiences". You can give Facebook your top-performing customer profiles and ask them to show your ads to audiences that Facebook says closely match those people. This exposes your ads to audiences you may not have considered but Facebook believes will convert.
Finally, Facebook offers a great variety of remarketing options. Remarketing is the technology that tracks user behavior across the net. For instance, you can make sure that those who visit your website see your ads on Facebook. Or target Facebook users that you have in your email or phone lists. This keeps your brand at the top of their minds so they'll turn to you when they need a new vehicle.
So how do you get started with all of this? If you're going to do it yourself then you need to be aware of how Facebook advertising works. Start by reading Facebook's pages on how their ads work. Because it's a Pay-Per-Click system, it's crucial that you understand the business before you spend money. It's all too easy to spend too much on the wrong targeting and get nothing for your effort.
Along those lines, start small. A $300 investment into an FB campaign for 2 weeks can give you enough data to see if your ads are performing well without underspending so you get buried by the competition. PPC advertising works best when you can try different ads quickly and compare their performance to find the ones that get the most interest.
You also need to decide what your goals are with the ads and how to measure it. Facebook provides its own set of analytics tools to help you see how well you're doing, but if you don't know what you want then it'll just be a bunch of confusing numbers.
If you don't want to deal with the hassle, there are advertising companies that specialize in Facebook advertising. But it's good to be aware of the basics and what you're measuring so you can gauge their performance over time rather than just taking their word for it.
Facebook's ability to hyper-target ads to specific people is its great strength. Are you taking advantage of this? If not, you may be missing out on a major audience, and you just might be able to drop those expensive radio ads once and for all.