Social Media Tips for Your Dealership
July 11, 2019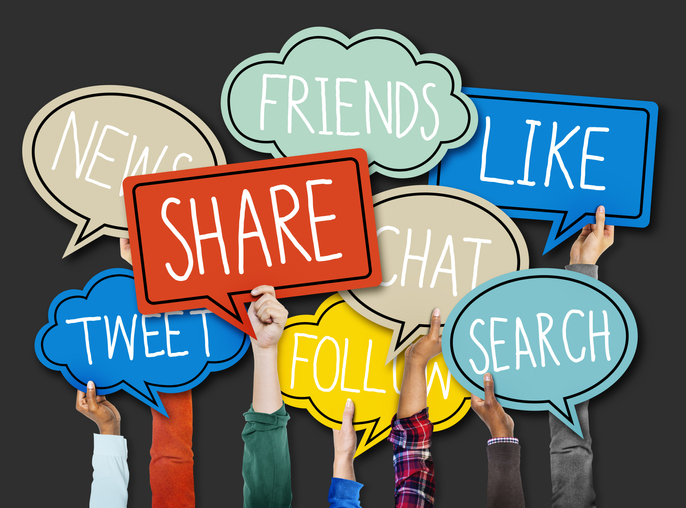 Nowadays, it's fairly common knowledge that the majority of car shoppers do online research prior to purchasing a new vehicle. You know the importance of having a mobile-friendly site, and being found on Google, etc. But what people tend to forget is the importance of social media when it comes to a buyer's purchasing journey. Numerous studies have shown that an increasing number of people are turning to social media for help when it comes to not only selecting a new vehicle but also selecting which car dealership to go to. Luckily, we have compiled a brief list of social media strategy tips for car dealerships, so you can start adding it to your marketing arsenal.
It's not the number of social media channels you are on, but the quality of your post
It doesn't matter to visitors whether or not you have a profile on all of the different social media networks if all of the profiles are practically blank, or the posts are incredibly outdated or exactly the same. It's better to only be on a few channels and post tailored content to each, than trying to maintain too many and end up not doing an adequate job on any. For that, you have to be willing to dedicate time and resources to properly utilize social media as a marketing tool.
Choose a target audience
More often than not, when asking someone who their target audience is, the answer is "everyone and anyone." The problem is, your content won't appeal to everyone and anyone across all the different social media channels. People interact and behave differently on Instagram than they would on Facebook, or on Twitter, or on LinkedIn, and so on. Not to mention, the demographic makeup of each channel is different. For example, over 50% of Instagram users are under the age of 29. More females than males use Facebook, and LinkedIn is mainly comprised of business professionals that have an annual salary of $75,000 or greater. Before you can properly start updating and posting on social media, you have to choose a target audience.
Select the channels and tailor the content based on your target audience

So with the previous point in mind, if you're looking to target Millennials, for example, you may want to start updating your Instagram regularly and consider doing some Instagram ads. On the other hand, if you want to target business professionals, LinkedIn is more likely to be the route you choose.
Once you have selected your target audience and the corresponding social media network that would better allow you to reach this audience, the next step is to think about what content they would like to see and interact with. Twitter is largely comprised of text posts under 280 characters, whereas LinkedIn is mostly comprised of articles. Instagram is all about the pictures, but Pinterest is mainly about things that people want to do and achieve. Your content has to align with what people would want to see on that channel.
Call an experienced digital marketing agency
If you want to capitalize on the advantages of social media marketing (paid and/or organic), but you don't feel like you have the time to create the necessary content to post frequently, let us take that off your hands for you. Our social media team has the expertise to effectively manage your various social media channels. Give us a call today to learn more about what we can do for you!