Understanding Your Bounce Rate and How to Improve It
June 19, 2018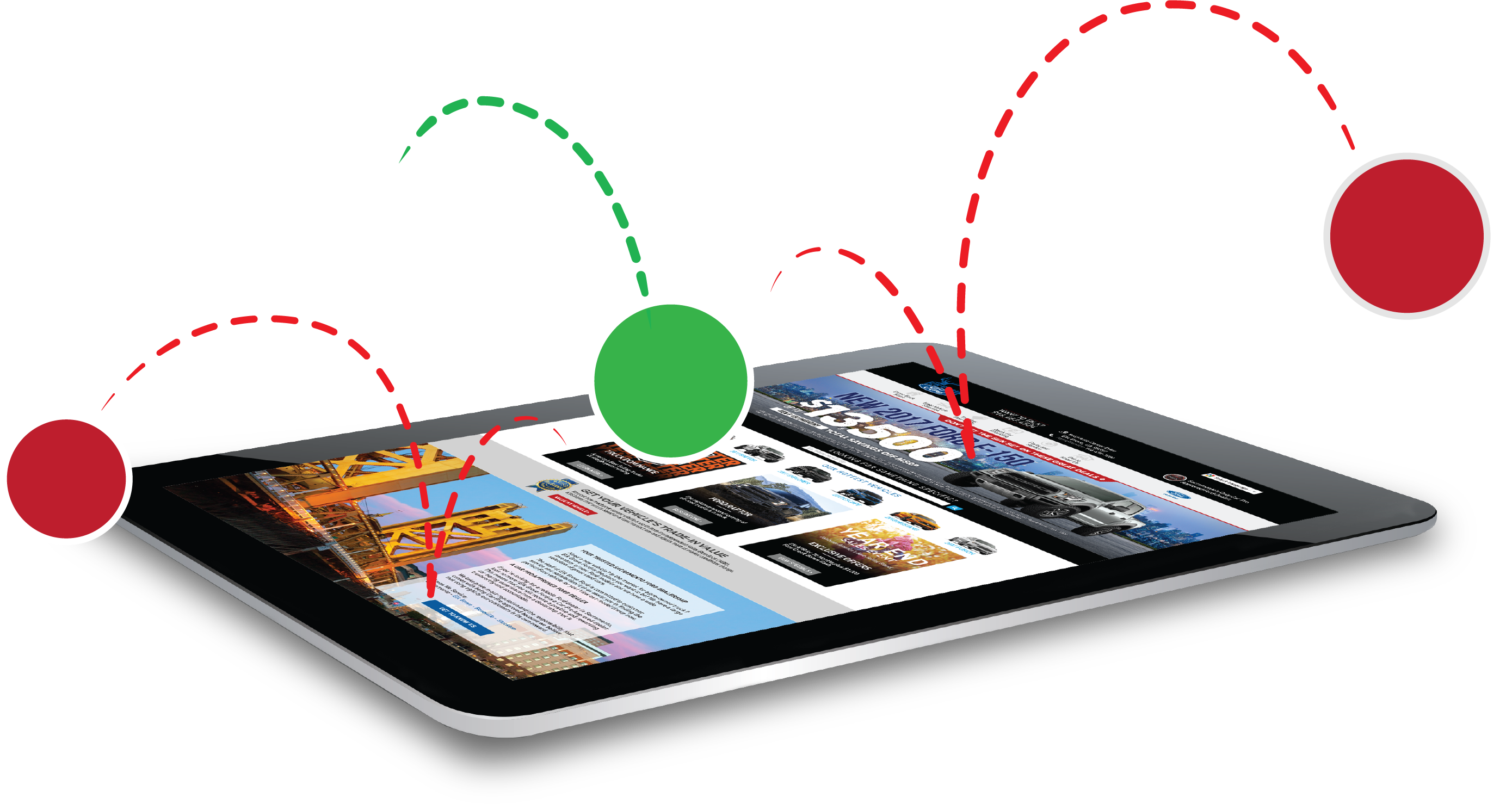 Bounce rate is a term that is used when analyzing Internet traffic to websites. Usually expressed as a percentage, it is a measurement of how many visitors leave your site after viewing only the landing page. So, for example, if you check your Google Analytics page and see a bounce rate of 33%, that means 1 of every 3 people left your site without clicking through to another page within the site.
This is useful information for marketers and small business owners because it is a strong indicator of engagement. If your home page doesn't engage visitors they're not going to click through to other parts of your site, which means you're potentially losing opportunities to do business with them or build value in your brand. A low bounce rate, however, means your web design and content are enticing visitors to continue exploring your web presence.
It's important to consider your website's intentions and layout to understand which bounce rate thresholds are best for your site. If all the information your visitor needs is on your homepage, or you only have a single page site (such as a blog), then a high bounce rate is expected. A high bounce rate can even be a good thing if your website is centered around a call to action such as calling a 1-800 number or leading customers to product sales on other domains (such as Etsy or eBay).
However, for most e-commerce sites or 'gateway' style sites, a high bounce rate can indicate an area for improvement. Recent data shows that the average bounce rate for e-commerce sites is 60%, so you should be aiming to have a lower rate than that. Top performers tend to be at or below a 36% bounce rate.
Google Analytics is a great tool to measure your bounce rate for your entire site and for any individual pages that people might be likely to navigate to from a search engine. You can even use Google's Optimize tool to set up different versions of a given page and test them to see whether different layouts or information improve your bounce rate. The basic version is free, and if you find yourself using it often or have a complex web presence that requires more advanced tools, there is an advanced version included with the Google Analytics 360 Suite.
Once you have a baseline for your site from Google Analytics, you can drill down into the data to see what pages on your website have the lowest bounce rate. You can see whether certain pages make people leave or lead visitors to more pages. This helps you hone your content; examine what is working for you and see if you can determine why certain pages are successful. You may be able to incorporate elements of those pages elsewhere on your site to improve your bounce rate sitewide.
If you run advertising or put time into social media for traffic generation, Google Analytics can also help you determine your best return on investment (ROI) in this area. You can use Google Analytics to determine where visitors are coming from, and what your bounce rate is for each of these sources. If you find that visitors that click through from Facebook have a 40% bounce rate, and visitors from Twitter have a 70% bounce rate, then that can tell you either to put more time and/or resources into your Facebook to accentuate your strong points, or to look at how to improve your Twitter presence to bring your bounce rate down on that front.
Find ways to engage each visitor by including links to relevant content on each page. For example, on an e-commerce product page, include links to product manuals, reviews, or user guides to give them a reason to click through and stay engaged. The longer they spend in your sandbox, the more engaged they are likely to become, which can pay dividends when they are ready to do business.
With the data gleaned from Google Analytics and a willingness to experiment and improve your site, bounce rate is an easy thing to fix, and that's if it's even a problem. The bounce rate metric simply shows you where just a little bit of optimization can go a long way in paying dividends for your business!