What Changes is Facebook Making in 2019?
September 12, 2019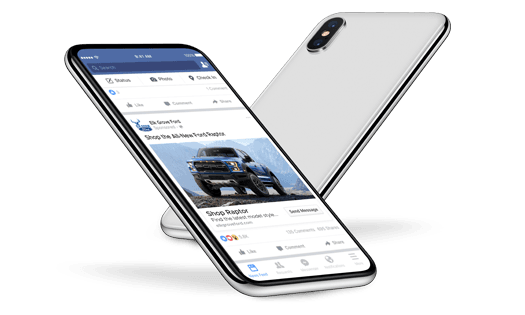 Facebook is constantly innovating and changing its platform to better address the wants and needs of the end-users. For example, on August 19th Facebook started to make changes to their mobile ad formatting by decreasing the total number of lines of text that will be displayed on mobile ads. While you will still be able to write the same amount of content, more of the content will be compressed, forcing the user to have to actually tap on the content to read more. While the intent is to provide a better experience for users when they're scrolling through their news feed, the implications for advertisers is that they will now have to get straight to the point in order to capture the attention of the user and get them to actually read more of what you have to say. That being said, Facebook is set to make major changes to the structure of their ad campaign platform next month. So what are these changes, and will this affect you?
As any social media marketing expert may tell you when setting up a new Facebook ad, you must first set up a campaign where you select a marketing objective for your ads, whether that's leads, traffic, reach, or any of the other options available. You then move on to creating your ad sets where you outline the targeting options and budget, before finally moving on to creating the ads themselves. For years, the budget has been set at the ad group level. About two years ago, however, Facebook released the option for advertisers to allow Facebook to optimize budgets at the campaign level. Now Facebook is going to start mandating that all advertisers set a central budget for all the ad sets in the campaign; it will be a fixed default that cannot be turned off.
The goal for this change is to allow Facebook's algorithm to find the best opportunities for results across your ad sets and disperse more budget to the ad set(s) that have the greater likelihood of engagement. With this becoming the new norm, advertisers will now have to rethink and re-evaluate how they set up their campaigns, ad sets, and ads. For example, you currently have different ad sets set up under one campaign, with more of the budget being allocated to one ad set due to targeting reasons, you will now have to split those up into completely separate campaigns. Those that refuse to adapt to this new change are likely to see a decline in performance over the next few months.
Digital marketing is an ever-changing and ever-evolving industry. That is why you need an experienced digital marketing and social media marketing company on your side. We stay up to date on industry news, and we work hard to ensure that you are getting the best return on investment, so you can focus on running your dealership and selling cars, while we do the rest. For help with your social media strategy, just give us a call!