Dealerwebb Services Joins Rapidly Expanding Partner Program from CDK Global
September 21, 2017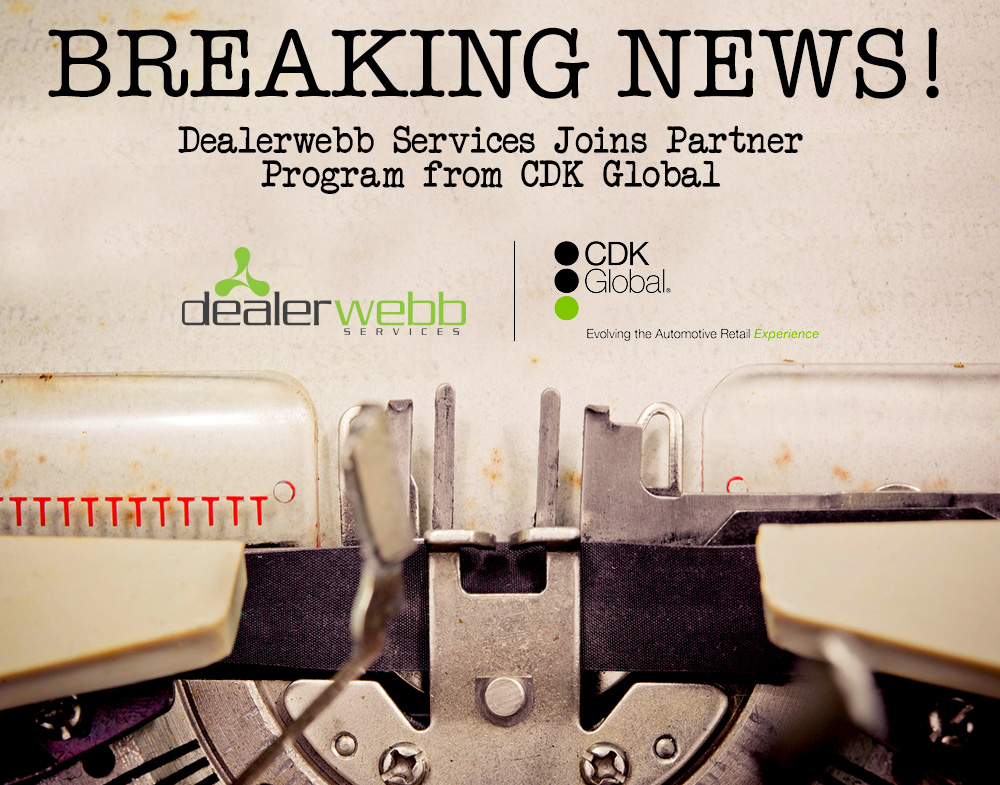 09/12/17 – Dealerwebb Services announced today that it has joined the growing CDK Global Partner Program. As a member of the largest third-party partner program in the industry, Dealerwebb is now part of a secure marketplace of applications and integration choices developed to help automotive dealers succeed.
"We are excited that PromoWebb DVP has been approved for the CDK Partner Program. Our technology will allow dealers to monitor and convert more visitors, thereby enhancing website performance," said Scott Webb, president, Dealerwebb.
PromoWebb DVP is a promotion and merchandising plugin for websites that allows dealers to monitor their visitor interactions with content on their site, and based on those interactions serve targeted offers and/or vehicle merchandizing suggestions dynamically.
"We're very pleased to introduce Dealerwebb Services as the newest member of the CDK Global Partner Program," said Howard Gardner, vice president and general manager, CDK Data Services. "Dealerwebb adds to our growing list of partner choices and will be seamlessly integrated with CDK websites."
The CDK Global Partner Program provides members with access to a diverse CDK ecosystem through the ability to integrate with a range of CDK applications, as well as with CDK dealer websites. With over 18 years' experience in the automotive industry, Dealerwebb Services provides real-time marketing tools to interact with website visitors and enhance marketing performance while increasing conversion rates.
About the CDK Global Partner Program
The CDK Global Partner Program now numbers 300 partner companies that together offer more than 400 unique applications dealers can use to run their businesses. The CDK Partner Program provides data, workflow and website integration to a wide range of third parties, OEMs and dealers. View CDK's list of preferred partners.
About CDK Global
With more than $2 billion in revenues, CDK Global (Nasdaq:CDK) is a leading global provider of integrated information technology and digital marketing solutions to the automotive retail and adjacent industries. Focused on enabling end-to-end automotive commerce, CDK Global provides solutions to dealers in more than 100 countries around the world, serving approximately 28,000 retail locations and most automotive manufacturers. CDK's solutions automate and integrate all parts of the dealership and buying process from targeted digital advertising and marketing campaigns to the sale, financing, insuring, parts supply, repair and maintenance of vehicles. Visit cdkglobal.com.
About Dealerwebb Services
Dealerwebb is a full-service provider of digital marketing solutions specializing in the automotive industry. Our focus is on delivering opportunities through innovation. We deliver creative solutions designed to turn ideas into action plans and products.