How Instagram Can Boost Your Digital Marketing Strategy
November 23, 2016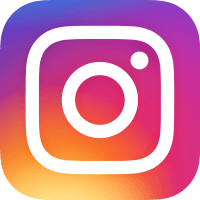 Since Instagram's debut in 2010, it has made great strides in the world of social media. Today it is one of the leading global social networks, boasting over 500 million active members. Instagram is a platform to share beautiful photos that can be furthermore enhanced by using features such as filters and lighting. It may be surprising to you, but Instagram can play a major role in your digital marketing strategy. Find out how!
Social networking is a way of connecting the world together through the creation of various platforms, like Facebook and Instagram. Several self-made entrepreneurs have seized the opportunity to implement their marketing strategy through these mediums and spiraled into success. Social media has the power to impact company sales and increase brand exposure. Instagram is not just a place to follow your friends anymore, anyone and everyone, from bloggers to Fortune 500 companies, has their hand in the pot.
Comparing Facebook and Instagram marketing statistics
According to selfstartr.com, Instagram marketing is skyrocketing. While Facebook used to be the platform for marketing, Instagram has had an 115% increase in organic marketing since 2012. In contrast, Facebook has seen a 63% decrease. Brands can reach 100% of their followers on Instagram, unlike Facebook. Although the statistics speak for themselves, 93% of marketers still use Facebook for marketing. Overall, Instagram has a higher percentage of reach, costs less, and is being underutilized by marketers. Getting in now when there's less competition can help you ensure your chance at marketing success.
How to start your marketing journey using Instagram
If you are serious about this journey, you need to understand that it takes time and expertise to do it right. If you don't have the time to devote to your marketing strategy or the skill set that it takes, hand it off to a professional who can get you where you need to be.
Managing an Instagram account means you need to keep it active. You should be posting on the regular, but also be careful not to over-post. The goal is to keep your followers aware of your brand, not to overwhelm them.
You certainly will want to post pictures of your products, but post about other subjects as well that can be relatable to your business. Consistency in your photos keeps your brand recognizable. If you use a filter on your photo make sure you use the same one on all of your photos. Don't take away from your photo by overcrowding it with useless text and hashtags.
If you haven't developed a knowledge of hashtags, now is the time to start. Hashtags are a series of relevant words or phrases that you can include in your post. This is another great way for people to discover your brand as well as reach your target audience. This is an important aspect of creating your following.
Once you have your followers, you need to engage with them. After all, you have to be social on social media! Follow your followers back, leave comments on their pictures, answer their questions, and develop an overall relationship with them. Communication is key to any relationship. This shows that you are not just some corporate entity, but that you are human and you care about your customers. Little things like offering a discount code can really have a great impact on your customers.
Don't forget to measure your success and adapt if need be. If something isn't working, change it up until you discover what works best for you and your followers. Marketing isn't always a science. It's about trial and error. Social media management tools are available that can help you measure your following, engagement, clicks, etc.
A great social media strategy will bring growth to your business. Instagram is a great platform to build your brand and to reach potential customers.