Conversions, Part One: What Are Conversions?
November 15, 2017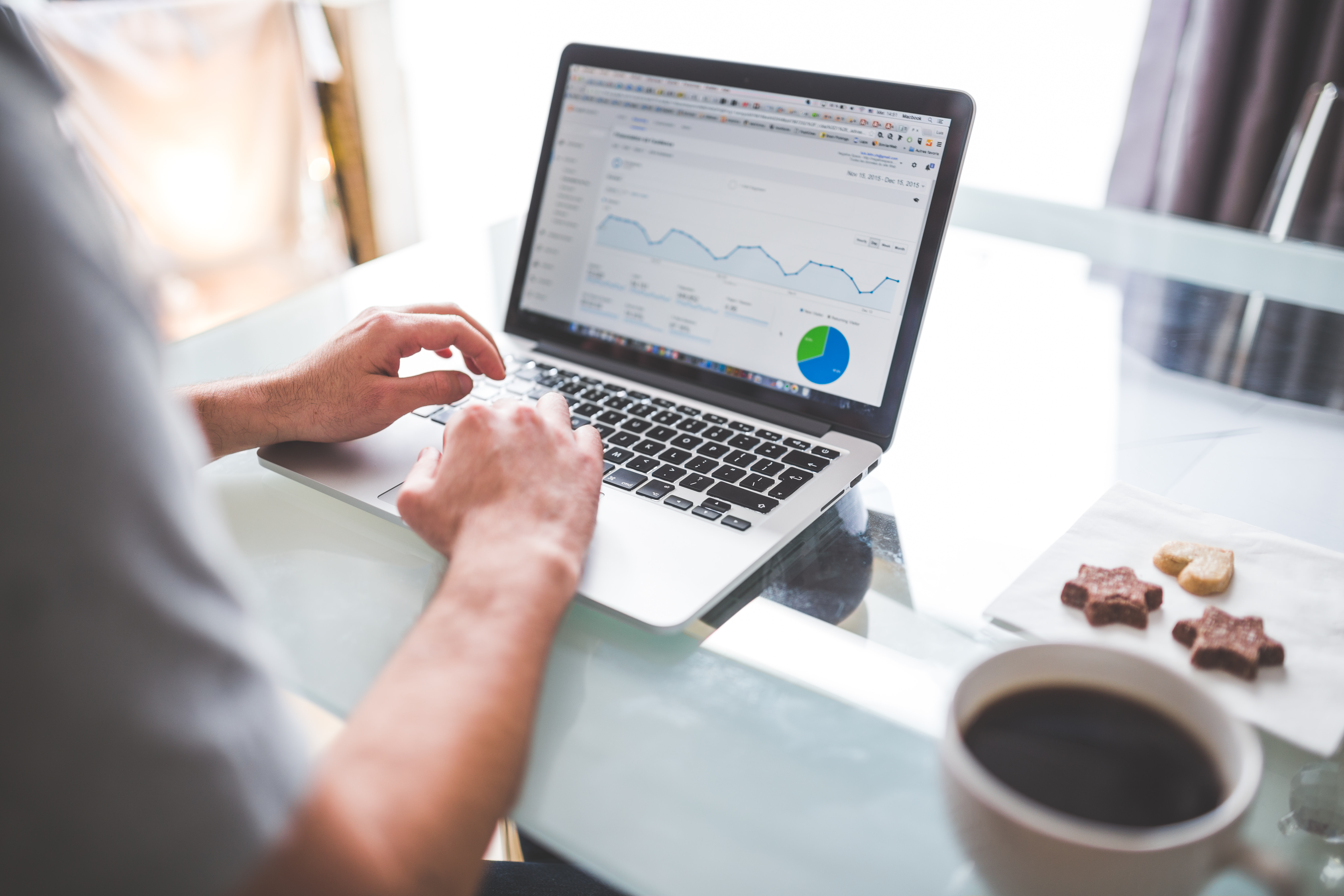 We are excited to introduce a 4-part series on conversions. We hope these posts are helpful to you and will help you gain a better understanding on what conversions are and how they play a vital role in your digital marketing strategy.
When you work with a digital marketing agency, chances are that they have helped you set up a website. During the building process, you may have heard phrases like, "This landing page element will help increase the conversion rate," or "If we put the call to action here, we will get more conversions."
Now you may be thinking, "What is a conversion?" A conversion is an action that people take when they visit your website. The action can be anything from visitors giving you their email information to buying a product. A conversion gives you information that you can use in future digital marketing campaigns in which you can re-target visitors with new offers, products, or services.
Many conversions are just different types of lead generation forms. A lead generation form is a something you have visitors to your site fill out with information that you can use to contact them in the future, such as about new products and services or to send general updates about your business. The forms come in three different types:
Multistage Form – this form breaks up the form filling process into 3-5 stages. For example, on one stage the visitor can fill out their name, the next stage their contact information, the following stage they answer questions about why they visited the site, etc. This makes the form filling process seem less daunting. Instead of having one long form to fill out, visitors will fill out multiple little forms in a quick manner.
Progressive Forms – these forms will change in content depending on what the visitor is interested in. If your visitor visits your site with the intent of making a purchase, then their form will be different from the form of a visitor who visits to find out more information about your business.
Static Forms – this form remains the same for all visitors. This is the most basic type of lead generation form and the information requested is often very basic information such as name, email address, and phone number.
The conversions discussed below will use the lead generation form in many different ways to achieve different results. Here are some of the different types that can give you the information that you are looking for.
Offer
An offer is something that you give to visitors on your website to encourage a purchase. Let's say you have a 25% coupon code you want give out. In order to get the coupon code, visitors will have to give you their email address. The offer conversion can often lead to other conversions. Once your site visitors have accepted your offer, they may browse around your website and make a purchase using the offer you gave them.
Offers are a way to gain new customers if you have a product in a competitive industry. Say, for example, you are an airline. Why should a potential customer buy an airline ticket from you when they can get a ticket for a similar price from another airline company? This is where your offer comes into play. Since you offered the customer a coupon, they will be more likely to purchase from you and enjoy the feeling of saving money. Since you collected their contact information, you can retarget them again for future offers as well.
If you plan on using offers as a conversion method, make sure the offer is valuable to your website visitors. Give them a reason to give you their information.
Purchase
The purchase conversion is when visitors to your site actually make a purchase. Having people purchase something off your site is a desirable action because not only do you get information about the customer, you also receive revenue.
A purchase conversion is desirable for any and everyone who sells something on their website. If you are a boutique store that specializes in cocktail dresses, you want people to make a purchase right away. As the owner, you want to sell all the dresses you can for that particular season before the next season's dresses arrive so that you can avoid selling the clothes on clearance and therefore taking a loss.
The purchase conversion generates leads because when a person buys from you once, chances are you can get them to purchase from you again. If your product is something that needs to be replaced or refilled (such as makeup or skincare products), you can target the customer again and inquire if they need a refill or if they would like to purchase a product that goes along with the product they purchased before.
A purchase indicates a high level of interest in your brand and in what you have to offer. Make sure to keep hold of that interest based on the information you receive when the customer purchases a product from you.
Downloadable Information
Have you written an awesome ebook centered around your industry? Do you have a brochure that explains how your product works? Put that information on your website! In order to gain access to the information, have visitors give you their email and contact information.
This conversion method is beneficial to your business because having information presented in a professional way will position you as a thought leader in your industry. When people read through your ebook or brochure, they will be sure to come back to your website to look for more information and eventually purchase the products and services you have to offer. Since you have their email address, you can send them updates on any new information that you put up on your website.
Watching a Video
If you have a product or service that is new to the market, you can use a video to show visitors what your product can do. Once the video is over, you can have an online form come up and have visitors leave their thoughts and information. Not only do you get potential customers' contact and location information, but you also get feedback on your product/service as well.
Videos are a useful way to get conversions if your product is not available in stores. Say for example you sell a line of makeup that you created. Makeup is a very physical product that people like to try out in person. Since your makeup is not available in stores, you will need to rely on high quality videos to show potential customers that you have a product that is worth investing in. The online form at the end of the video is a useful way to gather demographic information about potential customers. This information will prove to be very useful if you do try to make your product available in stores. The data you collected will include location information that you can use when choosing how to roll out your product in stores.
Newsletter Sign Up
Having visitors sign up for a newsletter gives you access to information such as name, email, phone number, etc. The newsletter sign-up also gives you a way to stay in touch with potential customers. You can use the newsletter to inform customers on a routine basis about any changes going on with your business. Use the newsletter to help build a relationship with your customers. When customer's feel like they are in the loop about your business, this will lead them to perform other conversion actions that can eventually lead to a sale.
A newsletter is similar to a lead generation form; but unlike a lead generation form, a newsletter sign up does not categorize potential customers. Many businesses use newsletters as a way to share general information with their potential customers and loyal customers. The newsletter is a good way to get new business from new customers and repeat business from loyal customers without making either group feel alienated.
In all of these conversion methods, there is a common theme amongst them, you are gathering information about your customer. These are just different types of methods that you can use in order to get the information that you are looking for.
Stay tuned for part 2 in our 4-part series on conversions. In the next post, we will talk about why you should track your conversions.