Tool Tips: Start Increasing Your Conversions
August 21, 2017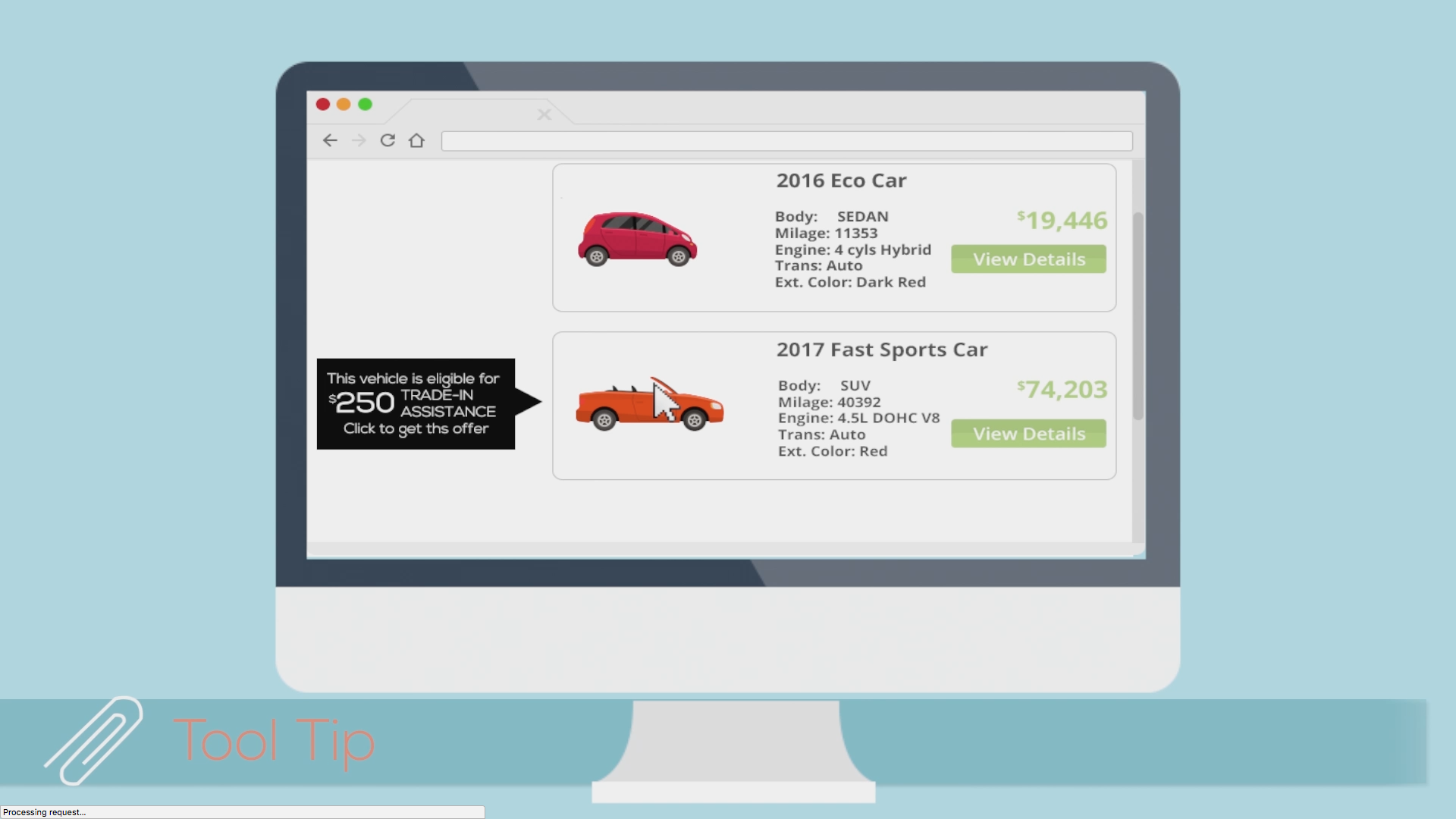 Have 2018s on the lot and want to close out the last remaining 2017s? Tool Tips could be a great option for you. They can increase conversions, and be used for just about anything you want. Dynamic Visitor Promotion (DVP)'s Tool Tips feature is an effective way to serve your customers promotional messages associated with specific vehicles, to help convert your automotive website visitors that would not have converted organically, into potential sales. It also helps ensure that the information you want to bring special attention to doesn't get lost amongst the other information on the page. It is a subtle way to merchandise inventory without cluttering the user interface, and there are multiple ways in which to use it. For example:
Down Payment Assistance
Financing Incentives
Lease Deals
Loyalty Programs
Cash Back Rebates
Trade-In Bonus
& More!
Tool Tips will only display on the vehicles that you specify, when your visitor's cursor hovers over one of the specified vehicles. It is a form of auto inventory marketing, and is an incredibly quick way to provide customers with a highly relevant offer. We can also give the visitor the option to fill out a quick little survey to receive the offer, and get them to convert right then and there. These surveys also open doors for you to communicate with, and engage your customers while they are on your site.
We are an automotive dealer digital marketing company, and we specialize in auto inventory marketing. Before you spend more money on traffic, let's maximize the traffic you're already getting. For more information on how you can use Dynamic Visitor Promotions to get more conversions and more leads, contact Dealerwebb or visit us at https://dealerwebb.com/promowebb-dvp/promotional-advertising.