Conversions Vs. Traffic – You Can Have Both
March 28, 2019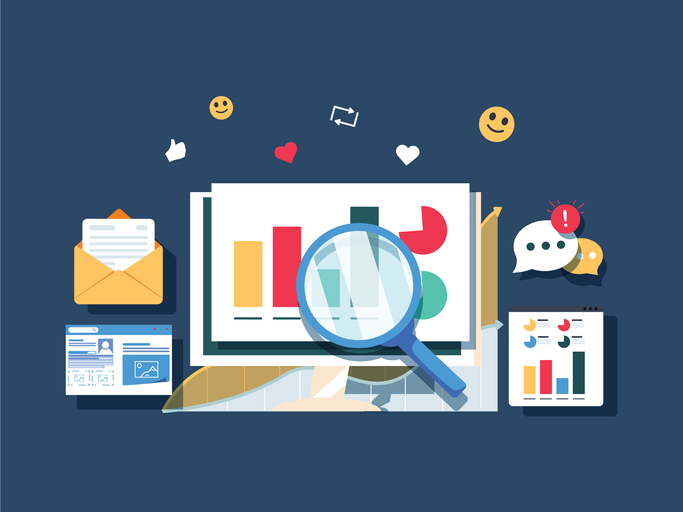 How do traffic and conversions correlate? For those who are unfamiliar, traffic is the number of people coming to your site and conversions is the segment of traffic that performs an action you want them to take, like signing up for a mailing list, or scheduling an appointment.
Is your website geared towards garnering more traffic in the hopes that it will lead to more conversions? Or are you leaning too hard in one direction or the other? There must be a balance between the two if you want to continue growing.

Too Much Traffic, Not Enough Conversions
Normally, you would think the more traffic your website is seeing, the more customers or conversions you'll secure. But that's not always the case. You might be reaching too broad of an audience with your advertisement and are therefore getting a lot of irrelevant traffic, or your website may not be engaging enough to convince your current traffic to convert.
This is when you need to focus more on conversions instead of simply driving traffic to your site. There are many ways you can do this, and some of them are just small changes. Make these changes, see how it affects your conversion rate, and keep the changes that work for you.

Call-to-Action
Conversion optimization starts with clear calls-to-action. You need a visible call-to-action, preferably located above the fold, that tells visitors what to do as a next step.
You should avoid anything confusing or busy. If you stay clear and concise with your calls-to-action, you'll have a greater response. Simple is better; some visitors need to be walked through the conversion process.
If you start tweaking your calls-to-action, it's also crucial to use A/B testing to see what works better for your audience. Doing any sort of conversion optimization without these tests is a big mistake. You need data to see what works.


Establishing Trust
Another way to increase conversions is securing your website. Having an SSL certificate shows your customers you care about the safety of their information. Taking time to obtain seals from organizations people trust, like the Better Business Bureau or Verisign, further promotes trust, and can be a big factor in conversions. Even if you're not selling directly through your website, it's still a good idea for SEO purposes.

Re-engagement
Engagement is key to getting people to convert. The more engaged someone is, the greater the chances that they will convert. So what can you do about disengaged visitors, or visitors that are quickly losing interest?
There are a variety of tools you can implement on your site, such as Dynamic Visitor Promotion (DVP), that have the ability to re-engage potentially disengaged users by offering them increased incentives to convert.

When you strike the right balance between conversions and traffic generation, you'll keep drawing in new people to your site while getting the most out of them. What that exact balance is depends on your audience and your type of dealership. For instance, luxury car dealerships naturally have a smaller audience than a used car dealership. If you're not sure which you need to improve, just reach out to us and we'll be more than happy to help you maximize conversions on your site.